It's a been a year since I wrote about being done with the Association of Certified Chartered Accountants(ACCA) professional exam.  I've gotten a lot of feedback and made a couple of new 'ACCA' friends — as I like to call them — since we started talking because of ACCA. It's now become a norm that most of the messages I get from new people on social media are from those making further enquiries about ACCA exams. I try to reply to anyone who reaches out to me as soon as I can and I'd love to continue doing so, however, looking at the pattern of questions asked over time I figured I should do a follow-up write up addressing often asked questions.
Looking back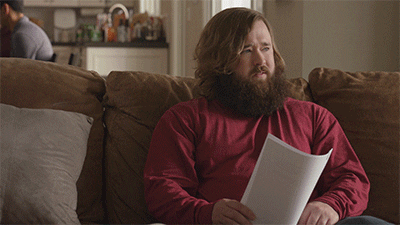 My initial post was more personal and I tried to make the write-up fun and easy to read because I felt the exams were quite demanding and were serious enough. Looking back at my experience, I gladly took the exams because it was the next best step and clearly the best use of my time. However, the experience of failing a couple of courses back to back wasn't something I was familiar with. I don't think I had ever failed a course before — Well I had failed tests and done poorly in exams but when the scores were added up, it always was enough to secure me a pass. It wasn't easy adjusting to this and it even made me question what my self-worth was tied to, I caught myself telling myself "Wow! Welcome to the real world, are you still smart? maybe you were just lucky in school…blah blah blah", but to be honest I knew on the flip side that in some cases the exams didn't go as planned as I probably had a fear attack despite the fact I prepared well or I just didn't like tax (F6) and couldn't make myself embrace it, or I didn't prepare well enough — having missed a couple of classes/ avoided a couple of topics I didn't like…so many reasons and in some cases I just couldn't explain why I got such a low score. The pass mark is 50, the most painful scores to get were those closest to 50- 46, 47, 48😩, 49😭, definitely what heartbreak feels like. 💔
I guess we never know what our self worth is tied until things don't go according to plans.
I'm glad I came out better, thanks to my amazing parents, friends and teachers for being there for me.
On Professional Exams & Career Paths
I've had conversations with persons coming from different backgrounds such as Arts, IT and Law ask about whether taking ACCA is a good step and not being sure whether they want to make a career switch. I think the right way to look at it is being a skill acquisition and not necessarily a career switch even though it might mean that in the long run. I think you should look at as an additional skill set and not necessarily a change of career path.
While we all have different life/career goals I'd say being able to read/prepare a financial statement, carry out financial analysis and understand taxation amongst many other things you'd learn are important skills that I think anyone should have. Having multiple skill sets are becoming necessary in this world we are in, if you're interested in gaining a new one please go ahead then acquire a new skill.
Important questions to ask would be, why are you interested in taking the professional exam? Can you afford it or find a way to pay for it? Can you make out time to prepare for the exams it? What's the best use of your time?
If you can answer yes to these questions then please by go ahead and take the professional exam.
Also maybe a professional exam isn't for you, maybe a book, a class or an online course is what you need to do. I took a number of different online courses last year and have plans to take a couple this year also.
When you think of your career as a tunnel, you lose the courage to make a career switch, even when your soul is begging for it. It makes switching careers feel incredibly risky and embarrassing, and it suggests that someone who does so is a failure. It also makes all kinds of multi-faceted, vibrant, mid-career people feel like they're too old to make a bold switch or start a whole new path afresh.
How to Pick a Career (That Actually Fits You) — Tim Urban
On Registration and starting ACCA
In making enquiries on how to register, getting course materials and asking other clarifying question about the exam I almost always tell anyone that the best thing to do as regards registration is to go to a tuition centre, they'd be more than open to help you get registered and answer your questions. I'd be open to answering your questions to the best of my ability also.
Should I prepare on my own for exams or take tuition?
While I understand that people are different and it cost some money to pay for tuition I'd say that if you can afford it take tuition. Here's why I say so, I'd rather have someone explain something to me in 2 hours than use 5 hours to figure it out, I'm sure you have other important things to do with your time than trying to figure out something that could be easily explained to you ( I could be wrong tho). Even at that, it's okay to prepare for some courses on your own if you're confident you're fine with that, I didn't take tuition for 2 courses because I felt I could read them on my own. I read for them on my own and passed in one sitting. You do you but once again if you can afford tuition and you think you have other important things to do with your time, please just take classes.
Where should I take lessons?
Two factors to consider are Quality and proximity, a place with an excellent track record, good teachers and a conducive environment, also you don't want to have to travel around the world to get to the venue, this life is a race for time.
ACCA has a list of accredited tuition centres you can look through. Didn't find anyone you know or one close to you on the list? You can just google or ask around, It's okay to attend a tuition centre that isn't on the list, there are many good centres that aren't on the list yet.
I took most of my lessons at The New Synergy Specialists (TNSS) at Ikeja, Lagos and I'd recommend the place to anyone looking to take lessons.
ICAN or ACCA?
Oh, I addressed it earlier here, just scroll to the end of the article if that's all you're interested in.
A year after ACCA
As I said last year, I was going focus on gaining practical experience, it has been quite enlightening working mostly with startups, I'm still on that journey. I just might do the two papers required to get chartered in ICAN, I just might keep doing online courses on topics that interest me. I'm still weighing my options and asking myself what's the best use of my time and resources.
Any other questions?
I'd be glad to provide follow-up answers to questions you have. You can buzz me on [email protected] or any social media network @danieltadeyemi
Extra: I enjoyed reading The Journey to being Chartered by Maranna.
One more thing: Would you like a better alternative to staying up to date with what's happening in the world of Finance and Politics?
If yes, Please subscribe to Cloout – A weekly newsletter that provides Intelligent Analysis of African Business & Political Stories for Africans and the people who love Africa.