It Rained Plantain Chips
This wasn't the first time I was making an attempt to get my voter's card. A few days before I had visited a collection centre nearby. On my way there — about 200meters to the location it started raining heavily. I thought to myself maybe that's a sign that I shouldn't have come or the forces of life are just trying to discourage me. It was too late as I was almost there, on getting to the destination I ran out of the tricycle to a shade. In no time it was clear the collection wasn't happening here. Argh! A waste of time, well at least I got to know this wasn't the place. It was still raining and we had to wait longer than we wanted to. What was my favourite part of this trip? I got to eat the tasty plantain chips my friend had in his bag, It was really good, I couldn't help but think that if we didn't have to wait a bit because it was raining he wouldn't have thought about bringing it out from his bag.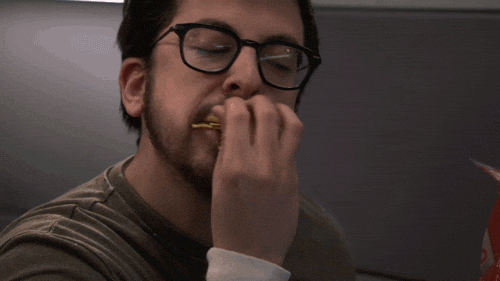 Before we finally arrived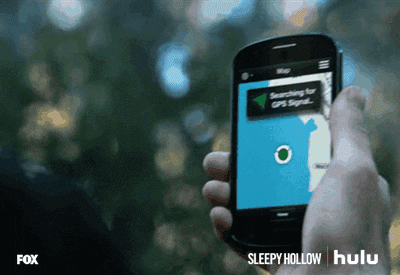 "I hate Uber's map" It was the driver who uttered these words. It's 3 days after, Two of my friends and I are trying to locate the actual venue for Permanent Voter's Card collection after looking it up on INEC's website. We ask around, make a few wrong judgement calls, try to follow Google map…combine all sources of information till we get to the 'venue'. On getting inside the venue, we notice it is rather too quiet and are made to realise that this isn't the venue anymore, we are directed to local government office nearby, the same place I got my temporary voter's card. We take a bike there — this time there's no time for a chat with the bike man as the bike riders were adamant that we paid them before we began the Journey.
The 'Prophetess' at the Entrance
We arrive at the real venue — Kosofe Local Government Office. A fat lady at the entrance asks me "What are you here for?", I replied "To get my PVC", she tells me to go inside and get it, that sounded really good, this should be easy because she said it with such calmness. On getting inside I waited for my friends who soon caught up with me and told me the fat lady at the entrance told them 'God be with you'. I laughed because I understood. God be with you sounds like something you'd tell a person going for war or a test, It was like her saying "Brace up guys the Journey is going to be long". I quickly told myself, well I wasn't told "God be with you" so I'm good.
We get in and try to find out how to get over with this thing fast, we see a lot of people, definitely not up to 100 but many people. We are told to submit our temporary cards which we cheerfully did, happy there's some progress already. We are told to wait outside till our names would be called
As I waited, different names were called "Adebayo…" "Chibuzor…", As the names were called, the individuals stepped forward to pick their much-awaited prize — the voter's card, it reminded me of prize giving day in school, when some of the people in the audience wished they could trade places with the persons whose names were called.
I moved around looking to get a feel what was happening there, I walked around noticing the different clusters of people, hoping to hear something interesting or join a conversation that would make the waiting period less agonizing.
The Man in White Shirt
"But TVC (a Nigerian television station) came here and said we'd just come and get our voters cards easily," The man in white shirt says to the man beside him wearing a faded wine shirt, he further tells his partner that they should reach out to a media house to come and document what's happening there.
"I know the Oga (head) of that company, Let's call him," his partner says. What's happening here I wonder to myself? I keep listening to figure it out. "This is the third day I'm coming here and the person isn't around," a third person says, a fair man in his late 30s who was discussing with a slim lady.
So what happened? They had registered in 2011 or 2015, got their temporary vote's card but didn't get their permanent voter's card, they had been trying to get their permanent voter's card since then. The person who was to attend to them wasn't around yet.
"They would just keep us here waiting till we're tired," the man in white says and continues to rant, stirring on the crowd. I felt sad for them but I was glad it looked like a movement was about to start.
Send me your Account Number
And I heard a loud voice say "Send me your account number" I turned to the direction where the voice that said that was coming from, the man continued "If Sowore gets up to 1 Million votes, I'd send you 100,000 Naira" He was really ready to take up anyone on this bet.
It was a debate between an APC party supporter and an AAC Party Supporter, they both tackled each other with the APC party supporter asking the AAC Party Supporter what they've been doing as regards campaigning,
" We are doing Organic Campaign" the AAC Party, supporter replied, the APC party supporter found it funny and mocked it.
A father standing nearby with carrying his son in his hands makes an attempt to douse the exciting debate, He tells the two guys to take their debate somewhere else. The supporters quickly reply "There's freedom of speech, leave us alone", They continue debating, the AAC party supporter asks the APC party supporter what his party has achieved in the 4 years it has been in power.
The APC supporter throws another Jab by saying "I put it to you, on that day when they are announcing results Nationwide AAC (Sowore) would have 19,000 votes Nationwide" We all burst into laughter as it sounded ridiculous that a presidential candidate would have only 19,000 votes Nationwide.
At this point, the two debaters turn to me noticing I had been paying attention to them and affirming their different points. I wasn't taking sides, I was just a spectator enjoying the debate, they start talking to me as if I was the judge of the debate, I was enjoying it.
Did you call my name?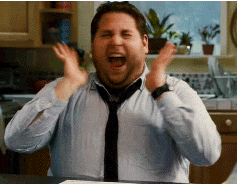 In the midst of shouting and arguments, I hear " Adeyemi Tolu…" Yes, that's me, I raise my hand, leap for Joy to get the attention of the person calling me and dashed to get my voter's card, on my way there I hit a fat lady sitting in the middle of the road very close to the drainage. She turned to see who hit her and before she set her eyes on me, she says "Ma gba Iye e". In Yoruba, this means "I would hit your mother". Ah, My chest! How did my mother get involved in this? Clearly, she must be frustrated and I wouldn't have hit her if I wasn't in such a hurry. I stop to apologize for 4 seconds and continue moving, I didn't come here to hit anyone's mother or get my mother hit. I cheerfully sign and get my voter's card, as I returned a few people still waiting to get their voter's card kept telling me that next time I should listen and not join the people talking. I was walking on the air, I couldn't care about what they were saying, I came here to get my voter's card and I had gotten it.
The Entrepreneur at the Exit
My two friends got their voter's cards too and we set out to leave, as we left a man had stationed himself at the exit trying to sell us a protective transparent case for out voters card so it doesn't deface. A typical Nigerian, someone had spotted an opportunity to make some money and capitalized on it, I was impressed but I didn't need his product. I just waved at him indicating I did not want.
Show me Love!
As we left the premises, the fat lady at the entrance who directed us at the beginning asked us if we had gotten the cards, we replied. As we waited a bit at the entrance for our ride, She called me and told me "shebi I told you'd get it, Oya show me love", A self-proclaimed prophetess, I knew what she was talking about — I should give her some money, I replied "Jesus loves you" and distanced myself from her, I didn't have free money for the 'prophetess' at the entrance. She later told us to vote for her candidate whose banner was close to the entrance and waved us goodbye, we happily waved back. I thought to myself "At least she was a cheerful fat lady who didn't want to hit my mother."
Up Next
I'd be voting in a few days, I hope there'd be a story to tell, my mum [that didn't get hit] has already drummed into my ear that I should rush back in after I vote.
Experiences are what you make of them.
Thank you to Yemisi, Opeyemi and Adetutu who helped read and review the first draft of this article.