Taking advantage of often overlooked opportunities
It started from a conversation with a friend — chiaka unegbu, she told me about how she has decided to take up new opportunities this year, apply for fellowships, conferences and other similar programs and I was like "wow that makes sense I should try that too", there are many opportunities that we don't try out because we don't know they exist or we aren't looking out for them. I chose to try out writing competitions since I write often and for 'free' I could as well do that for a reward. I followed a couple of accounts on twitter where opportunities are shared and continued living my life.
I first tried this competition, I put in all my effort and I heard nothing from the organisers when the winners were to be announced, clearly I didn't make it, about 2 weeks to the submission date of this I saw the Peter Drucker Challenge Competition randomly while surfing the internet looking for another competition to serve as a back up if I didn't get the first one.
Writing the Essay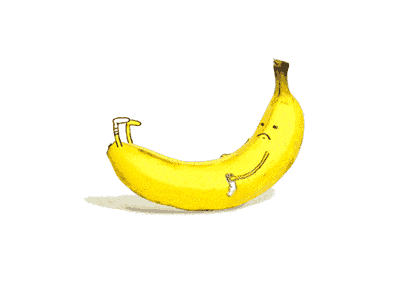 To be honest, It was quite a drag. I wasn't sure about what I was writing about, I thought the topic was interesting but I felt caged writing about something I didn't want to write about, I hadn't read any book(s) by Peter Drucker before, I knew he was a great guy but that was all, the time was kinda short to read any book by him. I read a few past winning essays and tried watching some video documentaries/book reviews which helped only a little. They gave me enough info to draw out an outline for what my essay would look like.
I started writing and kept writing, on some days I wrote only one sentence and on some other days all I did was edit what I had written before, It wasn't a seamless process. Fortunately for me, I had Bolu Akindele to follow up on my progress and proofread, this helped me persevere because sometimes I didn't see how I was going to finish the essay, he kept asking me how about the essay that the deadline is almost here. Thank you Bolu for all you did.
I kept at it and submitted close to the deadline. I couldn't upload it online as it should be submitted so I had to send my essay via mail.
And………Then 2 months later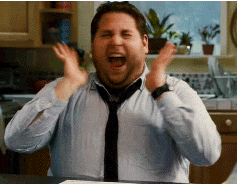 Out of 470 submissions from 60 countries 
Wooosh! I was so glad because being among the top ten was a great achievement on my part and It meant I would attend the conference (all expenses paid).
Over the next few months, I corresponded with Nancy(amazing lady), the conference assistant who provided necessary assistance to help get my visa and made the flights and hotel reservations. I got my Visa mid-October, until then was I fully certain that I was attending the conference. I tried to reach out to past winners/finalists from Nigeria to get some tips on how best to prepare for the conference, out of which only Chizurum replied after calling him out on Twitter.
Also, In preparing for the event I tried to read the essays of some of the other winners and finalists just to be able to connect with them e.g By saying "I read your essay and I found it…xyz"
On Taking Pictures
It was really cold and sometimes I had to think about whether it was worth taking off my gloves to take the picture. If I saw someone else taking a picture I wouldn't bother.
Visiting Vienna
Vienna is a beautiful city with many monuments and I probably got to see only about 2% of it. Apart from the places we saw as we moved around to attend the different events, the only place we intentionally visited was a cathedral.
Networking
I met a ton of amazing people, a few of which I took pictures with. At the event, I tried to be present and focus on the interactions over taking pictures. I still managed to take a few pictures tho. I bumped into a couple of people here and there who were mostly opened to share their interests with me.
I had the most profound conversations with Pamela Wagner and Rebecca Kerr who I look forward to future interactions, I also spoke to 2 representatives ( Gregory and …argh can't really remember their names) from Steel Case about what the company does and how shaping the workplace experience is vital to the work people do. I bumped into a couple of people here and there who were also opened to sharing their interests with me. Also, I learnt a lot interacting with my fellow essay participants: Sebastian Chizurum, iman, Aizhan, Aima, Bizwaz, Ramesh, Adarsh, Mukundi, Christopher, Babatunde, Temi, Yvanika, Nayarra, Milena, Giorgos and other participants whose names don't come to mind as I'm writing this.
Food
I didn't really think about this but I noticed that food was going to be different from the in-flight meals. I think the major issue I had with food served was that it wasn't tasty enough but I made it through as I learned by trial and error.
What I learned
I usually just take down key points at events, most times only I can understand my note. Here are a couple of things I few worth taking note of.
As a manager, try to overuse the phrase – I don't know
Jim Keane — President + CEO of Steelcase Inc spoke about an audit that was carried out at steel case on the company culture, the following 3 questions were asked:
What's getting better?
What's getting worse?
How does it make you feel?
John Hagel — Co-Chairman of the Deloitte Center for the Edge
What should work be?
What could work be for human beings?
What if we redesign the entire work experience?
Hal Gregersen — Executive Director, MIT Leadership Center
Ask the right questions
Actively seek out passive questions
What should you do differently?
Instead of necessarily doing one on one meetings, Go around to talk to people.
Try to meet 5/6 that you haven't met before
When was the last time you were asked an uncomfortable question?
When was the last time you were dead wrong about a thing?
Alexander Osterwalder — Author Business Model Canvas
You can't pick the winners without investing in the losers.
What Industry is Apple in? Companies should not necessarily be defined by industries, Industry analysis is dead. Peel back beyond the titles and look at the capabilities.
Ideation doesn't have to happen from inside the firm.
What can you spend one hour on differently?
Try to spend your time with people you won't have spent it with.
What changed?
I got a different outlook on life, how people and companies are thinking about work, the role of management and companies in society.
What's next?
I'm back to Nigeria
I hope to keep in touch with the new persons I've met.
I expect to live differently based on the new things I've learnt
I hope to watch the videos from the conference.
I hope to share the knowledge I've gained with others.
I hope to try out other competitions and get better at writing.
I have one more shot, I'd love to try out the Peter Drucker Challenge competition next year and help out anyone who is interested in trying out for the competition next year.
A big thank you to the Druker Society for putting this all up.