An essay doesn't begin with a statement, but with a question. In a real essay, you don't take a position and defend it. You notice a door that's ajar, and you open it and walk in to see what's inside.
The Age of the Essay, Paul Graham
2019 started with the same mantra as 2018 —  Taking advantage of overlooked opportunities. I had a number of opportunities I was gunning for, fellowships, conferences…all lined up but it didn't take long for me to realise that if I really wanted to do something well I had to choose where to focus my energy. So I reduced my list choosing to focus only on opportunities I was really excited about like the Drucker Challenge.
This year's Druckerchallenge theme was The Value of the Renaissance Manager: How great organisations and their people combine both arts and science. A more preferred topic when compared to last year's AI themed challenge topic.
NPEC is among the essay competition scholarships that's surely available to senior high school pupils. One scholarship especially is an article competition. If you're trying to find scholarship essay competitions are certain you go through everything which is supplied about the contest, by way of example, qualification criteria along with the needed end product. Evaluation criteria are employed the exact same way be it the original or the thousandth composition designated on the same fast.
If you're interested in Search Engine Optimization copy writing apapers, appear in to several the following resources to discover more. Good search engine marketing copywriting concentrates on numerous factors like the excellent web content and keyword optimization. This might present you with a good idea about what you'll need to turn into a search engine advertising copywriter or supply you with some criteria on when to hire one. Users too may use for paid job as an digital reporter.
Scholarships are won depending on particular standards which are exceptional to you individually, including actually being an one mother, having good grades, taking part in community aid, pursuing a special job route, etc. Students attempting to locate scholarships with essays have different alternatives. Should you be incapable to fulfill the criteria then you are going to lose your scholarship and you also need to seek out an alternative system. Faculty writing, on the opposite palm, requires the program of scholarly resources.
I liked the topic because it was something I could easily relate to. As soon as I saw the email announcing the topic of the essay, I shared it with a few persons who had indicated their interest, I read the explanation of the theme many times over trying to understand what it was about and how best I could approach. Also, I spoke to a past winner Temitayo on what she thought about the topic and how she'd approach it.
Armed with what I knew I started writing, which as usual was a bit of a drag because I knew how it was going to end but then how to get there was the issue. Looking back, I think the fact that I felt I should have the whole essay figured out rather than figure it along the way made it more of a drag.
I called on Bolu Akindele once again to help follow up so I don't slack, as usual, he did his 'job' well. Actually, this time more persons who knew I was trying again followed on my progress.
The flip side of attempting a competition which I came tops before was that there was a bit of internal pressure to write something better than last year. After struggling to define what better meant, I had to tell myself that all I had to do was write an essay that I really loved, if I wrote something that I loved and was better than what I had written before, it was good enough.
Also, starting a weekly commentary on important issues in business and politics — which required a different writing style — earlier in the year gave me more confidence that I had improved as a person and could write something better.
I never felt that what I wrote was good enough but after last year's Drucker Forum, all I had to do was try again.
And then a week earlier than I expected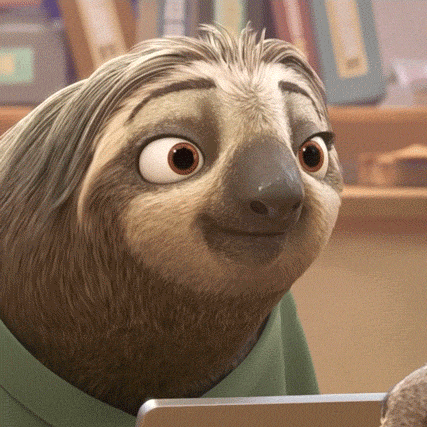 Thanks to Bolu, Kesi, Bola and Oluchi for reading final drafts of my essay.
Here's my essay 
The Global Drucker Forum
The Drucker Forum started for me with an optional MasterClass on Wednesday, I was glad I attended. True to its name it was a relaxed setting of with fantastic speakers such as Philip Kotler, Amy Webb, Amy Edmondson and a couple of other fantastic speakers who spoke on a number of issues such as Marketing, Gender Equality, Problem Solving, Connecting the dots, Psychological safety and others great topics. I really enjoyed this part, for me if the whole Global Drucker Forum had ended here, it would have been worth my while.
As always the conference is a collection of the topmost managers and leaders in the world, consisting of a lot of enlightening talks from many smart people that are open to having great conversations.
This year's conference theme was The Power of Ecosystems: Managing a networked world. It was different in a number of ways: Opening the conference with live musical performance, a recap on day 2 and the use of Sli.do for opinion polls. It was definitely an improvement when compared with the previous year.
I loved Pixar's Ed Catmull session so much that I finally have to read his book Creativity Inc.
I thought that the session of health care was very eye-opening since I'm not in that space.
I had a great time and met awe-inspiring people.
What's Next?
I'm grateful to God for being part of the Challenge winners of 2018 and 2019.
I'm grateful for all the people I met and all the new things I learnt.
It's going to be a great year ahead as I look forward to putting to practice what I've learnt.
I hope to keep in touch with the new persons I've met.
I expect to live differently based on the new things I've learnt
I hope to share the knowledge I've gained with others.
I hope to try out other opportunities and keep getting better at writing.
I'm can't write again because I've used up all my slots. I'm open to help out [not write your essay for you] anyone who is interested in trying out for the competition next year.
A big thank you to the Druker Society for putting this all up👏🏾