September – December 2022
Hello there,
It's been a few months since I wrote a monthly update. Why? Let's just say I kept on procrastinating until the craziness of this world caught up with me.
September was calmer because I took a 2-week leave off work. I spent half of that period in South Africa for training and sightseeing. It was a bumpy trip because my passport didn't arrive from the embassy on time, so my flight had to be rescheduled from Friday to Monday.
Coincidentally, on that Monday there was a protest at the Lagos international airport which meant I had to drag my box over a few kilometres or pay an exorbitant amount to taxi drivers. I chose the former.
When it was time to return the airline cancelled the flight indefinitely because airline operators in west African countries were on strike as a protest against poor work conditions and I had to stay back an extra 3 days before flights resumed. Fortunately, I was travelling with a group of people so the last minute changes were bearable.
Amid all this drama I got to see the best musical play I've seen in my life and went on a ride in the amusement park that could ended my life if anything went wrong.
October was my birthday month as I turned a year older and concluded my six-month media innovation training at the Pan-Atlantic University.
By November, I was already shutting down for the year mentally and so I attended two conferences in Cape Town (a beautiful city, find below a picture of public artwork) and pulled many all nights to wrap up this article. December was mostly spent with family and powering down.
In all, I'm grateful for the experiences. 2023 is here and I'm expecting the best!

Highlight from the Months
Visited South Africa for the first time in September and visited again in November.
Crossed 800 days streak on Duolingo. I've mostly been dragging myself since then to reach the 1,000 days mark.
Messi and Argentina won the world cup!
Helpful stuff I came across
? Damn good advice for people with Talent – George Lois
A collection of advises by George Lois the hard-selling, charismatic advertising man and designer who fashioned some of the most daring magazine images of the 1960s and popularized such catchphrases and brand names as "I Want My MTV" and "Lean Cuisine."
? It's not all about me: The top ten techniques for building quick rapport with Anyone – Robin K. Dreeke

A useful guide for communicating with people, found a few new gems inside.
?What Happened to You?: Conversations on Trauma, Resilience, and Healing – Oprah Winfrey and Dr Bruce Perry
Everyone has gone through some traumatic event, which shapes our outlook on life. This book has increased my understanding of how trauma works and how it affects people.
Over the years, I've found that seemingly senseless behavior makes sense once you look at what is behind it.
? The Psychology of Money – Morgan Housel
The premise of this book is that doing well with money has a little to do with how smart you are and a lot to do with how you behave.
? Range: Why Generalists Triumph in a Specialized World – David Epstein
A vital re-read and a reminder that new narratives are liberating.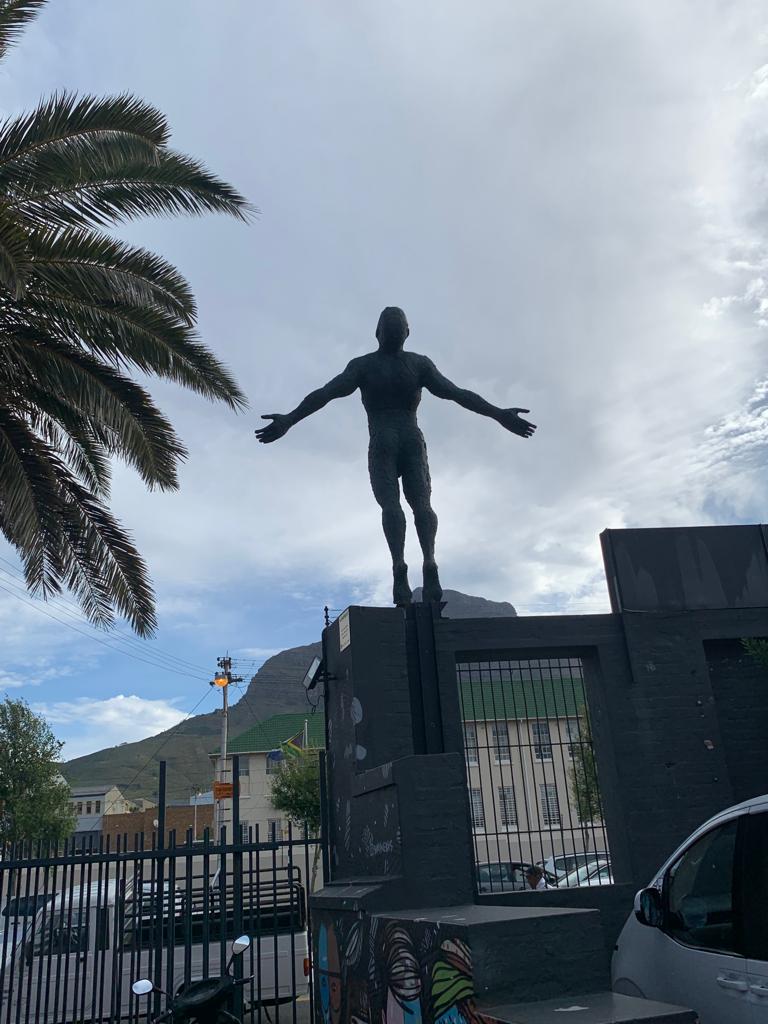 ? Reject the tyranny of being picked: pick yourself
Once you understand that there are problems just waiting to be solved, once you realize that you have all the tools and all the permission you need, then opportunities to contribute abound.
No one is going to pick you. Pick yourself.
Adriano did not disappear into the favelas. He just went home.
? What Really Happened to Alexandre Pato
I never understood the importance of communicating well and building relationships. I was told that only the results on the pitch matter. This is simply not true.
? Jason Fried on Why He Doesn't Do Planning or Politics at Work
We're not looking to compete, we're not looking to outspend, we're not looking to dominate. The market is enormous, and there's plenty of room for lots and lots of companies to do well. So for us it's about: what do we need to do to build the kind of business we want to build?
A beautiful humorous limited series.
? This video of a young football fan chanting passionately in the stadium is beautiful to watch.
? Honesty is easy just tell the truth but honesty doesn't have to be in the moment. Simon Sinek says in this short video.
? Funny video of this child and prince Harry.
Favourite Quote ?
"Everything around you that you call life was made up by people that were no smarter than you. And you can change it, you can influence it, you can build your own things that other people can use."
— Steve Jobs
Thank you for reading!
See you on the first Saturday or Sunday in January 2023 – so help me God!
Did you come across anything helpful or something that got to you? Please share with me. Also If you have any feedback please reply via email
Have a visionary January!